"There are not many waterfronts that are north facing with easy access from the road and level access from the house to the water," Mr Coombs said.
"The market has slowed over the last 12 months but homes of this calibre and in this position are so rare they will attract interest in any market."
Key buyer demographic
Sydney's north shore market is in the midst of a trophy home drought, with not enough high-end properties to meet the demand of the city's top fund managers, bankers and chief executives who are typically drawn to the area.
The most recent top-end sale in the area transacted just a few suburbs away in Northbridge, where former prime minister Bob Hawke and his wife Blanche d'Alpuget sold their four-storey home in an off market deal for about $15 million.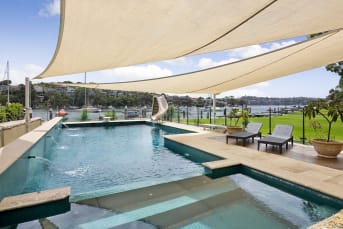 "There's not much stock – everyone is a little bit cautious at the moment, which is understandable, but there's just no property available and there are still a lot of buyers looking," Mr Coombs said.
While Chinese buyers had once flooded the luxury north shore market, locals now make up the key buyer demographic.
"We've noticed there are buyers from Sydney's eastern suburbs coming across the bridge because they find better value here and it's definitely an appealing spot for families," Mr Coombs said.
The current record for Cremorne was set last year when builder Anthony Tisch and his wife Wendy sold their five-storey property at 8 Wonga Road for $18.8 million.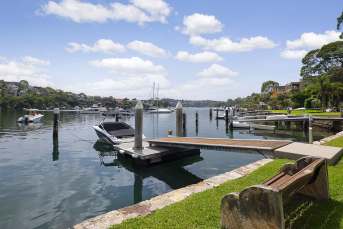 "We have lived here for over 19 years and raised our children at this idyllic and private spot," said Mr Peterson.
"But with two of the three children grown and pursuing careers elsewhere we have decided to consolidate and downsize and let another family enjoy living here."
Other significant sales on the same street include investment banker Campbell Lobb's mansion next door for $16.5 million in 2016 and telco boss turned investment fund manager James Spenceley's purchase of a home down the road last year for $12.5 million.