Reid, once a Labor seat, is held by Mr Laundy by 4.7 per cent and is vulnerable to being lost, especially because it is being vacated at such a late stage. Labor's candidate is Sam Crosby who has been working the seat hard for months.
The government has suffered a series of high-profile shock resignations since Christmas which has fuelled the perception it is going to lose the election.
Those announcing their departures in the past two months include cabinet ministers Kelly O'Dwyer, Nigel Scullion, Christopher Pyne and Steve Ciobo, and junior minister Michael Keenan. Julie BIshop has also walked.
Mr Keenan's West Australian seat of Stirling and Mr Pyne's South Australian seat of Sturt are now deemed at risk.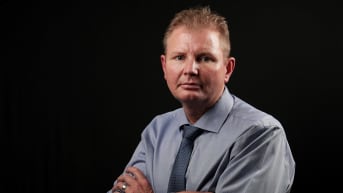 Mr Laundy said he bore no ill-will to his soon-to-be-former colleagues.
"At a time where the vast majority of Australians see politics as fiercely divided, the irony is, I've made friendships that I believe will be lifelong on both sides of the chamber, and am extremely proud of that," he said.