"It's not just YouTube and Facebook, by the way. It's on reddit, it's on every one of these platforms that allows unfettered editorial posting," she told CNBC.
The events in Christchurch have raised the likelihood of intervention by lawmakers around the world and in the US.
"If there are hundreds of thousands of videos of murders being broadcast across the world somebody has got to pay attention to this."

— Kara Swisher, technology expert
Prime Minister Scott Morrison is urging Group of 20 leaders to warn of  "clear consequences" for companies that enable the spread of horrific acts.
"Social media companies are international businesses and it's up to the international community to force them to act," he said.
Frans Timmermans, deputy head of the European Commission, said on Monday that "at some point" the European Union and authorities around the world would have to regulate big technology and social media companies.
"The first task of any public authority is to protect its citizens – and if we see you [tech giants] as a threat to our citizens, we will regulate and if you don't work with us, we will probably regulate badly."
While Congress is not in session this week in Washington – potentially sparing Facebook and others another round of hearings – some lawmakers are already demanding greater accountability.
"YouTube, in particular, has yet to grapple with the role it has played in facilitating radicalization and recruitment."

— Senator Mark Warner
Senator Mark Warner, a Democrat who represents Virginia and recently released a discussion paper on options available to Congress, told The Australian Financial Review that the New Zealand events have exposed the weaknesses of big tech.
"The rapid and wide-scale dissemination of this hateful content – live-streamed on Facebook, uploaded on YouTube and amplified on reddit – shows how easily the largest platforms can still be misused," Mr Warner said.
"It is ever clearer that YouTube, in particular, has yet to grapple with the role it has played in facilitating radicalisation and recruitment."
Over the weekend, Southern Poverty Law Centre  Richard Cohen president warned policy makers and law enforcement authorities need to recognise how threats like the growing white supremacist movement are spreading.
"The atrocity in New Zealand shows us, once again, that we're dealing with an international terrorist movement linked by a dangerous white supremacist ideology that's metastasising in the echo chambers of internet chat rooms and on social media networks," Mr Cohen said.
Donald Trump, meanwhile, took to Twitter to lash out at news organisations that have been critical of the his campaign against "immigrants" and "invaders", which they say emboldens far right groups.
"The Fake News Media is working overtime to blame me for the horrible attack in New Zealand," he wrote in a tweet. "They will have to work very hard to prove that one. So Ridiculous!".
Centre for Strategic & International Studies technology expert William Carter said any effort to curb social media companies would run afoul of strong community and lawmaker support for freedom of expression in the US.
While there are "a lot of members on the Hill that would like to do something", any restrictions on what are seen as core American values will bring out civil liberties and tech companies in droves.
"The power of that lobbying machine is hard to overcome," Mr Carter said.
Any attempt by the US government to restrict expression online would immediately run "into a first amendment challenge".
"If you make companies liable for the content on their platform, it does incentivise them to take it down."
"But, A, how much liability are they then exposed to, and, B, is it feasible," he said, noting Facebook has 2 billion active monthly users creating content and posting it under their own name.
"They better figure it out before something else happens"

— Kara Swisher
By contrast, Ms Swisher, a co-founder of tech news site Recode, wonders whether "we should have these products at all".
"Of course then everyone will say everybody should have free speech; everyone should do what they want.
"But here's the result [in New Zealand] . . . these murders are being broadcast in real-time across the globe and these companies that are doing the broadcasting don't have control of them.
"They better figure it out before something else happens," she said.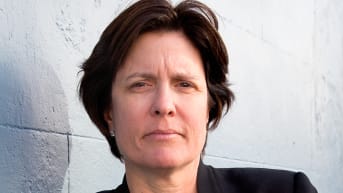 In an effort to head off the inevitable backlash, YouTube granted The Washington Post an interview over the weekend with its chief product officer Neal Mohan.
Mr Mohan explained the efforts the company took to curb unfettered dissemination of last week's killing video.
In doing so, he highlighted the very weakness brandished by some critics of social media: that the video was the point of the terrorist massacre.
"This was a tragedy that was almost designed for the purpose of going viral," he said.
"We've made progress, but that doesn't mean we don't have a lot of work ahead of us, and this incident has shown that, especially in the case of more viral videos like this one, there's more work to be done."