The Insurance Council of Australia said it accepted that the laws should be applied to insurance contracts but "this must be done in a way that does not weaken the basis on which an insurer agrees to provide insurance and wouldn't entail unintended consequences".
The council's general manager of communications, Campbell Fuller, said recent discussions with Treasury suggested "it is not a foregone conclusion that all elements in the Treasury proposals paper from 2018 will be adopted".
Financial Services Council chief executive Sally Loane said it supported extending the laws, "provided it reflects the very long-term nature of life insurance contracts and allows life insurers to amend premiums as required throughout the life of the policy".
The insurance industry will support adding claims handling into the financial services laws, another recommendation of Hayne that Labor wants to move on quickly. However, "care needs to be taken in drafting the obligations that would apply, otherwise other related entities, such as insurance assessors and car repairers, would need to be licensed to give financial advice," Mr Fuller said.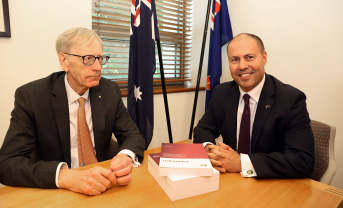 Labor also wants Parliament to soon consider amendments to the Insurance Contracts and Superannuation Industry (Supervision) Act to insert specific prohibitions on hawking products over the phone to unwitting consumers, another recommendation, but the insurance industry suggested blanket moves would be opposed, given they threaten legitimate sales.
"There do not seem to be good reasons why in all cases a financial services provider cannot mention another product in a call initiated by the consumer," Mr Fuller said. "For example, if someone rings a bank about a home loan or a personal loan for a car, it would be beneficial to suggest the consumer think about home and contents insurance or an appropriate level of motor vehicle insurance."
Labor will also seek to end grandfathered commissions for financial advice faster than the government's timetable of January 1, 2021, via repeal of part of the Corporations Regulations. This move could have industry support.
Ms Loane said the FSC "supports the ceasing of grandfathered commissions as soon as reasonably practicable" after industry consultation. The Australian Banking Association also said it supported the move. "This is another important piece in the puzzle of ensuring there are no conflicts for advisers," ABA chief Anna Bligh said.